Contact us for international orders !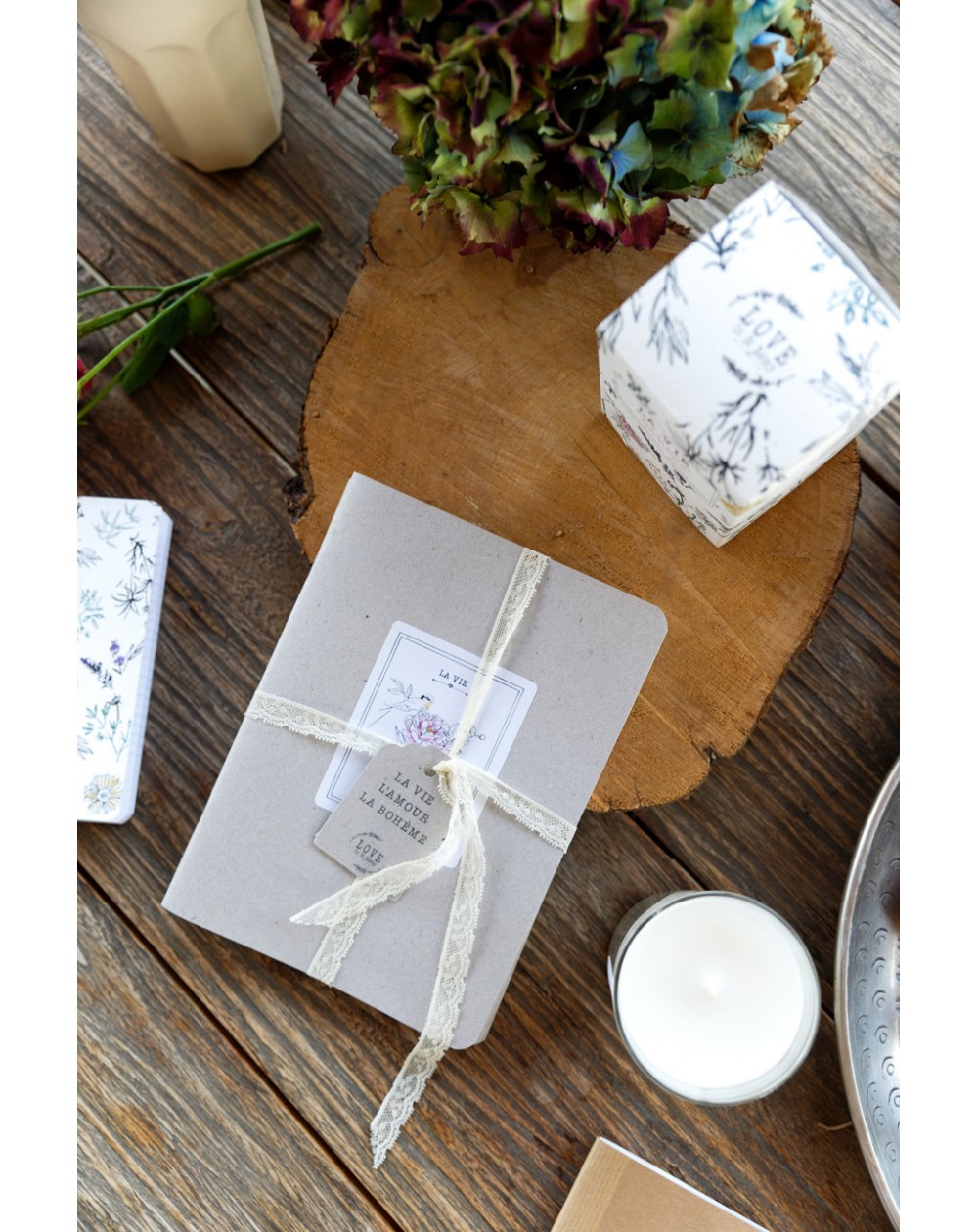 The cover is made of 100% recycled paper. The pages are plain, recyclable, and biodegradable, ready for your writing and drawing.
Details
Given our paper's high content of recyclable fibers, colors may slightly vary between batches.
56 plain pages per notebook.
No customer reviews for the moment.
You might also like
The trilogy « La Vie, l'Amour, la Bohème » encloses three notebooks tied together with delicate vintage lace. This notebook is an invitation to...
Related products
(12 other products in the same category)